Creative Cloud App for iOS
Creative Cloud app provides Creative Cloud subscribers with the ability to manage their files, Lightroom photos, and libraries on iPad, iPhone, and Apple Watch.
Goals
To provide Creative Cloud Subscribers with a single destination to view and manage their assets on iOS devices. To have the ability to share, collaborate, comment and annotate their own and their team's work. To give access to account information such as storage and enterprise subscription
Since most of the files stored in Creative Cloud are visual, grid view is the default view for accessing work.
List view is available as well. A swipe to the left provides access to collaboration, renaming, moving and deleting a file or library.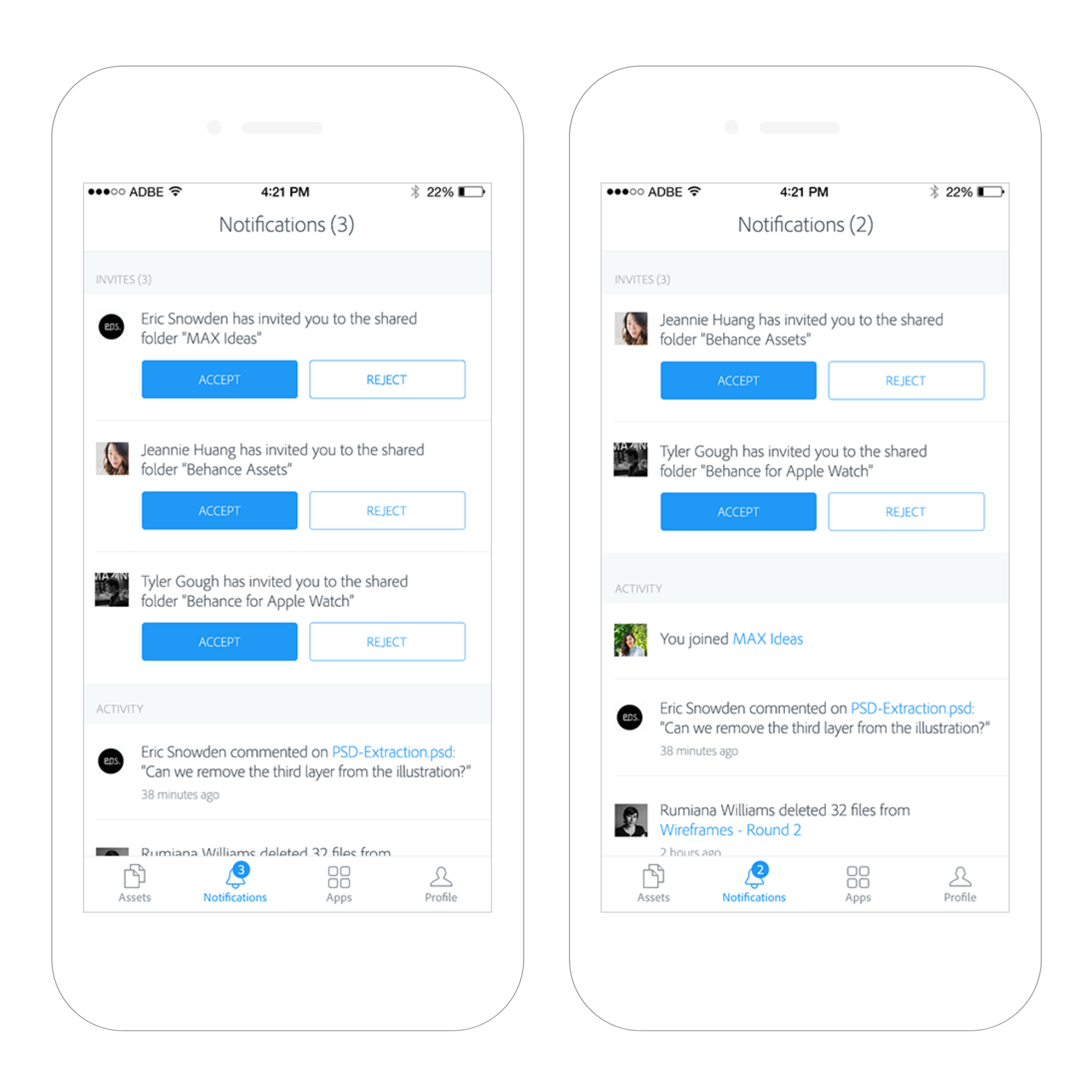 A user is notified when a teammate or client has shared a folder or has commented on work.
Adobe Mobile Apps Ecosystem
The Creative Cloud App is part of the Adobe mobile ecosystem supporting the creation apps with asset management capabilities.
Developed at Adobe, 2015
Design: Rumiana Williams
Development: Lonnie Millett, Paul Osburn, Wally Ho, Kenny Meyers, Renaun Erickson
Product Management: Adam Lehman